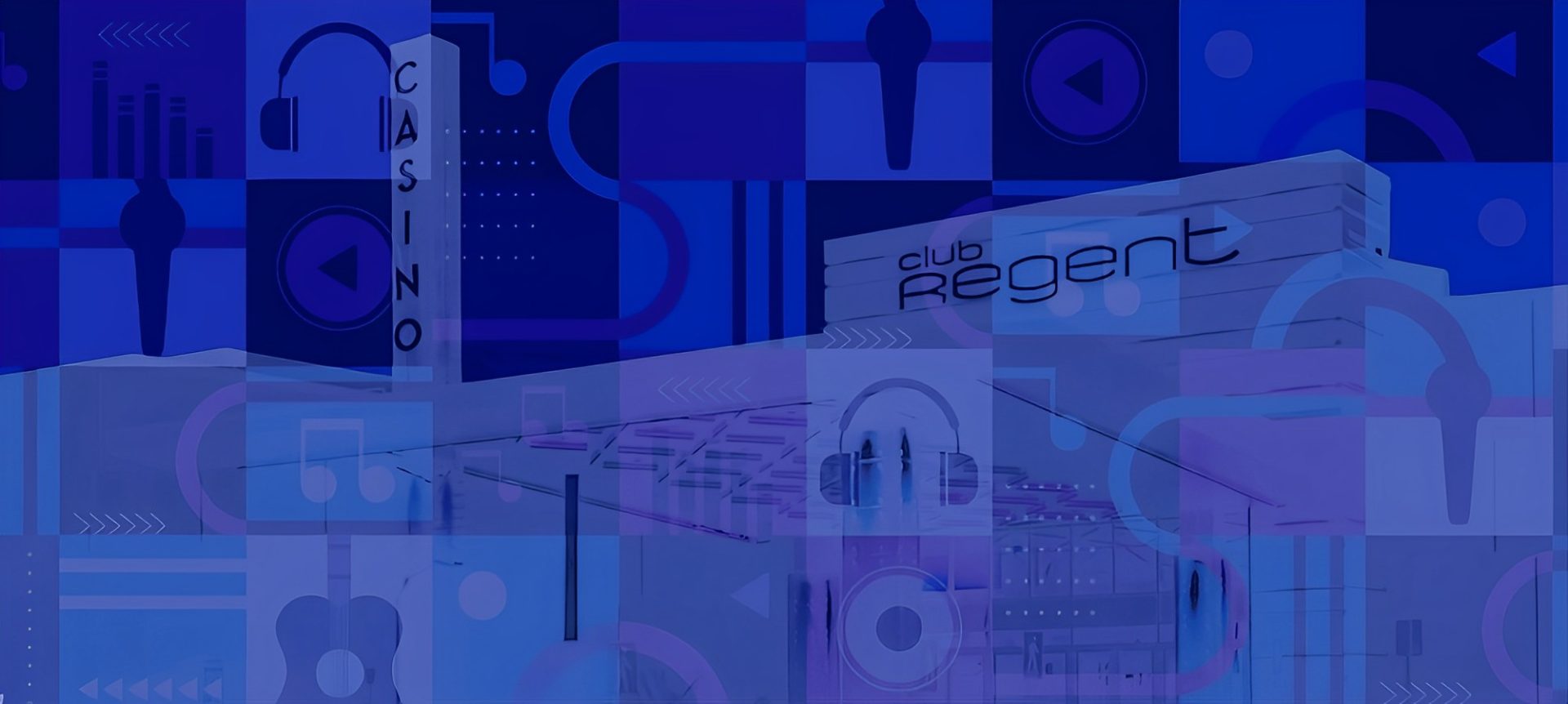 Band Line-ups | 2015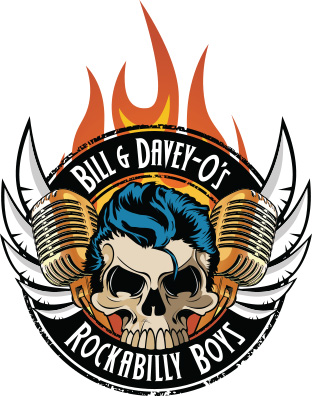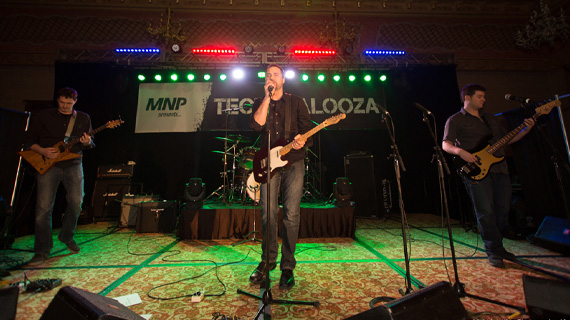 Bill and Davey-O's Rockabilly Boys
Rave on with the early Rockabilly artists who gave birth to Rock and Roll; Enjoy mid-50's to early 60's artists as Carl Perkins, Johnny Burnette, Buddy Holly and Eddie Cochrane. We'll include contemporary favorites that these seminal artists influenced, from bands such as The Beatles and Queen. Our fabulous six musicians, with 'neat' costumes and bodacious sound, guarantees their performance will be energetic and authentic.
---
Transport back to the classics, and dance the night away to upbeat great tunes.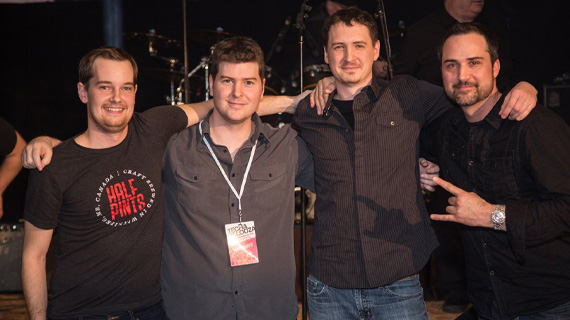 Band Members
Brad Enns: Bass and Vocals
Compugen
Napoleon Sansregret: Guitar
HP
Erik Sinnott: Guitar
Ringer
Neil Sinnott: Guitar and Vocals
Compugen
Tom Wolstencroft: Vocals
Compugen
Tom Sinnott: Drums
Ringer
Riddim Databass
We're a Reggae band, mon. The bass and drum riddim is the nitty gritty of the music. It tickles your feet and massages the heart in your chest. Riddim dataBass has those grooves stored up and ready to jump up. 
---
This is dancing music, so we will get everyone groovin' to some warm island vibes and some frenetic dance-on-your-neck Ska.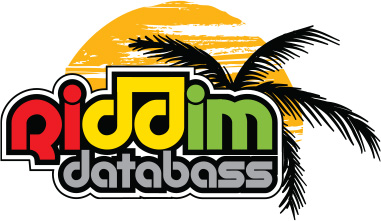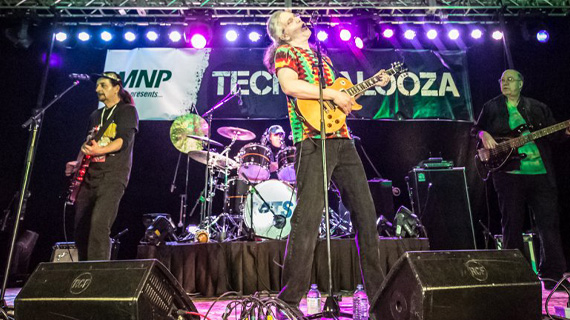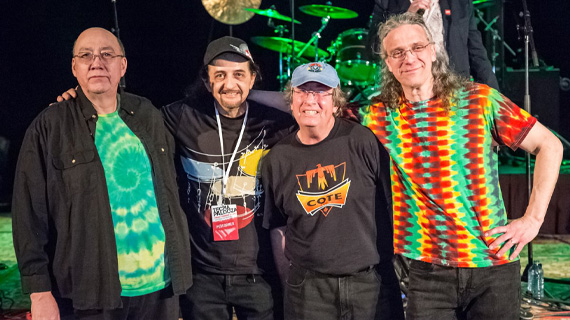 Band Members
Jeff Diamond: Guitar and Vocals
TR Labs
Jim Stoeber: Guitar, Synth and Vocals
MTS
Ron Torpey: Drums and Vocals
Ringer
Rick McGee: Bass
Ringer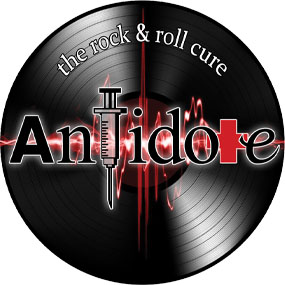 Antidote
Remember the days when Brian Mulroney was Prime Minister, Ronald Reagan was President, MTV first aired and actually played music, CDs replaced vinyl, men had bigger hair than the women, and Acid Washed jeans were "cool"?ANTIDOTE does…and we're rockin' you back to those times!!
ANTIDOTE was formed to represent Manitoba eHealth at Techapalooza 2015. Performing songs by Joan Jett, Blondie, Poison, and Def Leppard, ANTIDOTE will keep you on the dance floor with the biggest hits.
---
Experience ANTIDOTE "The Rock N' Roll' Cure live at Techapalooza.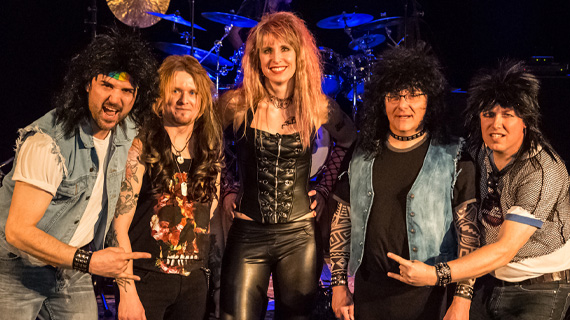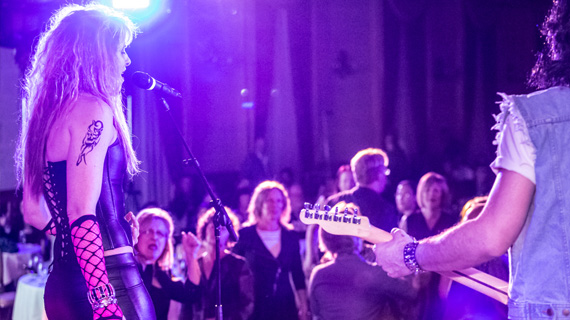 Band Members
Sandra Epp: Lead Vocals
Online Business Systems
Chris Ising: Bass and Vocals
Manitoba eHealth
Steve Mastrangelo: Lead Guitar and Vocals
Manitoba eHealth
Kevin Nebroski: Drums
Manitoba eHealth
Bayne Robertson: Rhythm Guitar and Vocals
PCGI
Techs on Instruments
That little I.T. Band from Texas is back. #SharpDressed to the 9's with their gold teeth displayed. These #TresHombres emerged with one foot in the blues and the other in the Red River gumbo.
---
They plan to #Eliminator their competition, taking them out at the #Legs and knocking them on their #Tush.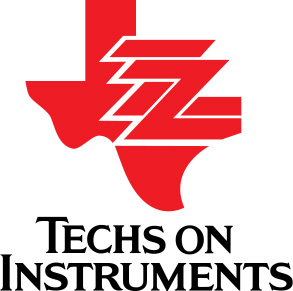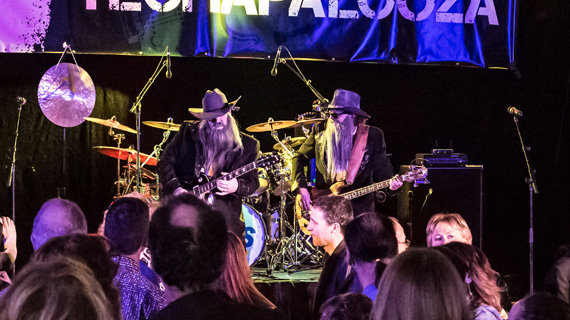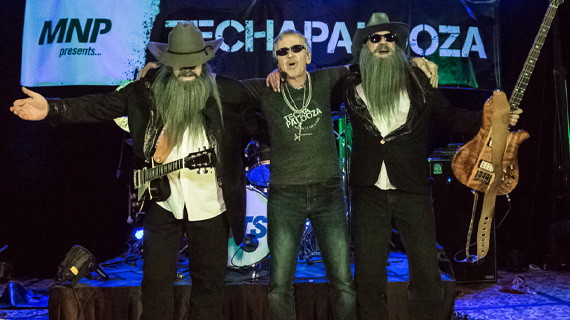 Band Members
Karl Rahnefeld: Bass and Vocals
Ringer
Carl Strempler: Guitar
Price Industries
Hal Ryckman: Drums
Solvera Solutions
Online Sound Machine
Emerging from frigid Winnipeg winters is Online Sound Machine — a 12-piece Latin-infused dance band playing warm, sunny music — an island oasis of vitamin D for your ears. The full horn section compliments a core group of rhythm including timbales, congas and other Latin percussion, keys, and guitars. Inspired by Latin and Latin-inspired pop and rock groups including the Buena Vista Social Club, Miami Sound Machine, and Santana, their Latin sound will transport you to sun-drenched, white sand beaches, margaritas, and conga lines. In the words of Gloria Estevan, "Don't you worry that you can't dance, let the music move your feet!"
---
Techapalooza hasn't seen anything quite like this before. Bailar con nosotros!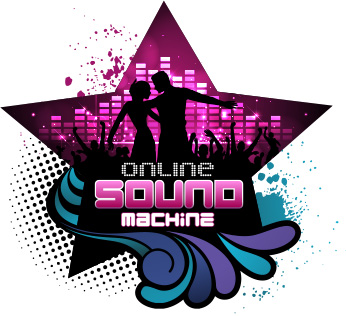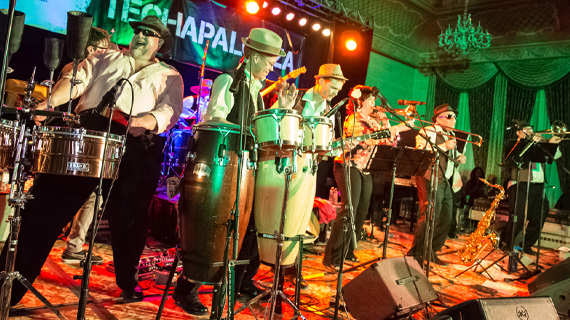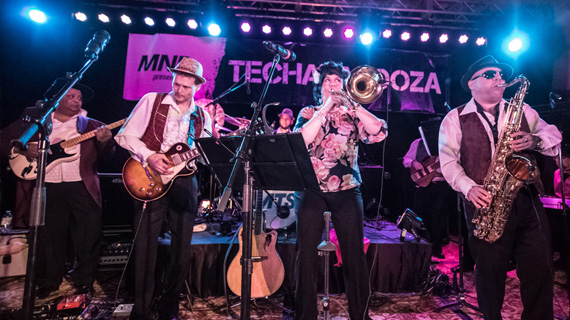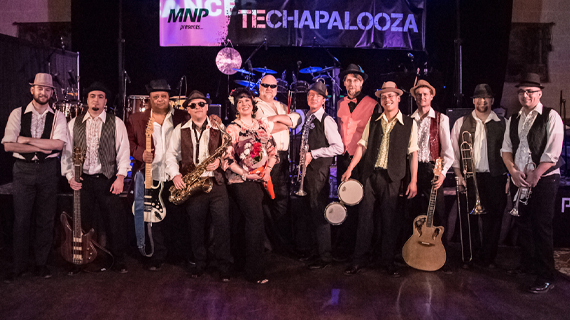 Band Members
Karin Carlson: Vocals, t-bone, keys, composer and arranger
Broadview Networks
Boris Gulyarin: Tenor Sax and Vocals
Mark Force Information
Michael Dyck: Guitar and Vocals
HP
Slava Pustilnikov: Bass
Online Business Systems
Garry Brenner: Keys and Synth
Ringer
Victor Arias: Trumpet
Manitoba eHealth
Patrick Barrios: Timbales & Congas
Ringer
Craig Holigroski: Trombone
Waterfire Consulting
Dana Neal: Trumpet and Percussion
Online Business Systems
Rick Strempler: Sax
Online Business Systems
Dan Major: Drums
Online Business Systems
Band line-ups
---